Book a vacation on our farm in Antermoia, here & now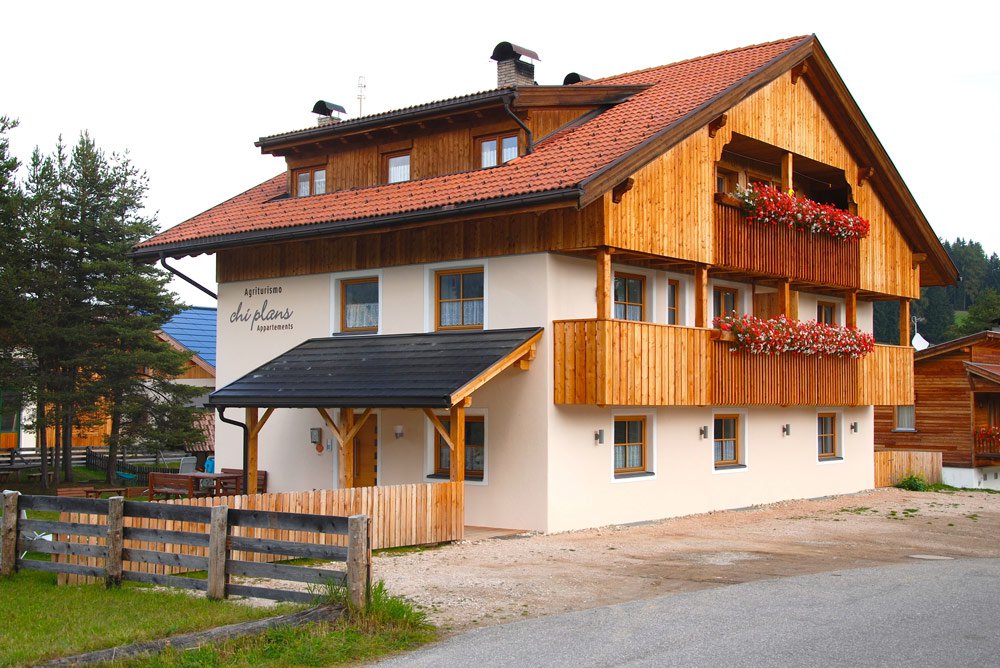 We, the Paratscha family, manage a livestock farm located four kilometres from the village of Antermoia. At 1515 meters above sea level, we offer you three holiday apartments for a vacation far away from the hustle and bustle of the cities and the tourist centres of South Tyrol. Nevertheless, it's only seven kilometres to the ski lifts of Plan de Corones above the city of Brunico. If you wish to explore this famous skiing and hiking area, our holiday apartments in Val Badia are the right choice: close to all the action, yet in a quiet location.
Our farm in the heart of South Tyrol – Chi Plans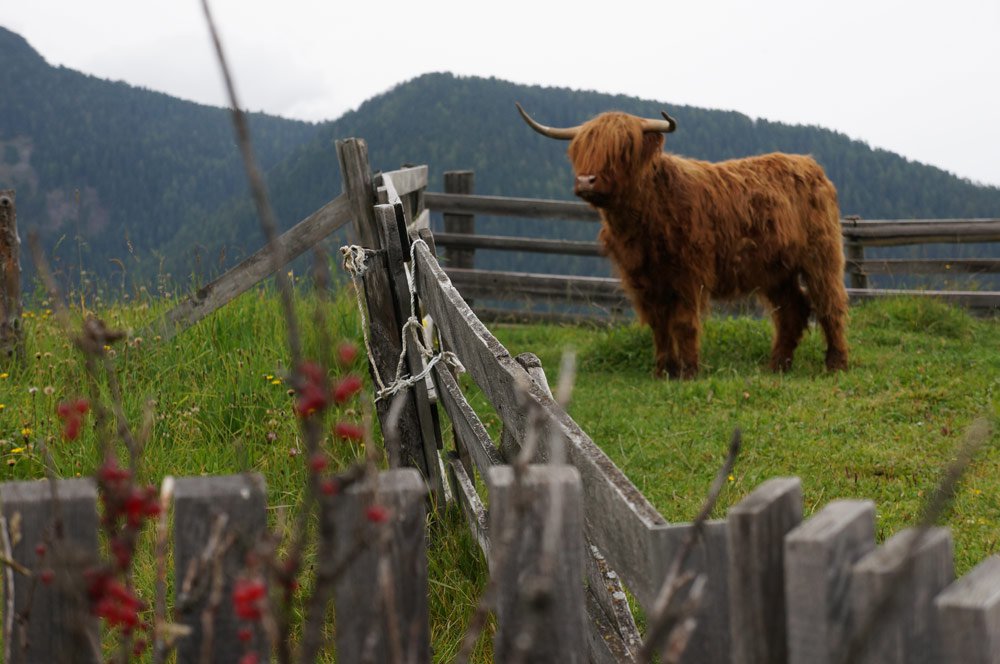 From San Martino in Badia, a short drive along the picturesque Strada Miri will take you directly to our farm. If you are travelling by motorcycle or like to drive across alpine passes, a particularly beautiful route takes you through the Funes Valley over the Passo delle Erbe to Antermoia and to our farm – but only in the summer. In the winter, the pass is closed to traffic.
We keep Highland cattle on our farm, and besides cows and calves, also cats, chickens and rabbits call our farm their home. Cattle and rabbits love to be fed with stale bread, grass and hay. Thus, the children of our guests will always find something to do or to discover.
Dive into Ladin language and culture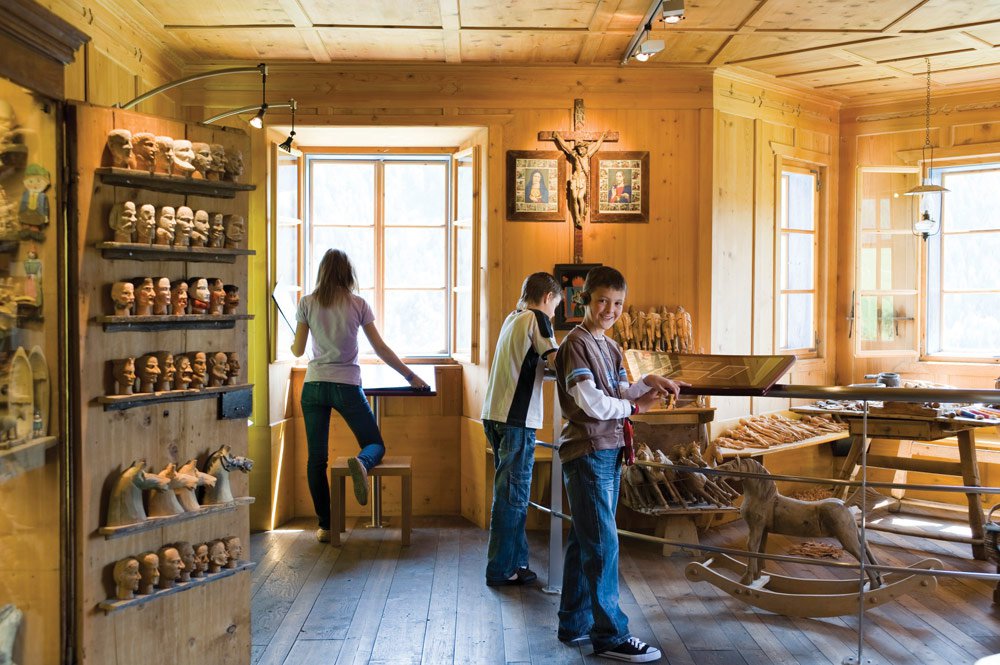 The Badia Valley is the centre of the Ladin language, a language with Latin origins and now understood and spoken by only about 30,000 people. Therefore, we gave our holiday apartments Ladin names: Pütia, Sas dla Crusc and Piz da Peres are the Ladin names for Sas de Putia, Sasso Santa Croce and – Piz da Peres; there simply is no other name for the well-known picturesque mountain in the Nature Park Fanes-Sennes-Braies.
Our holiday apartments in Val Badia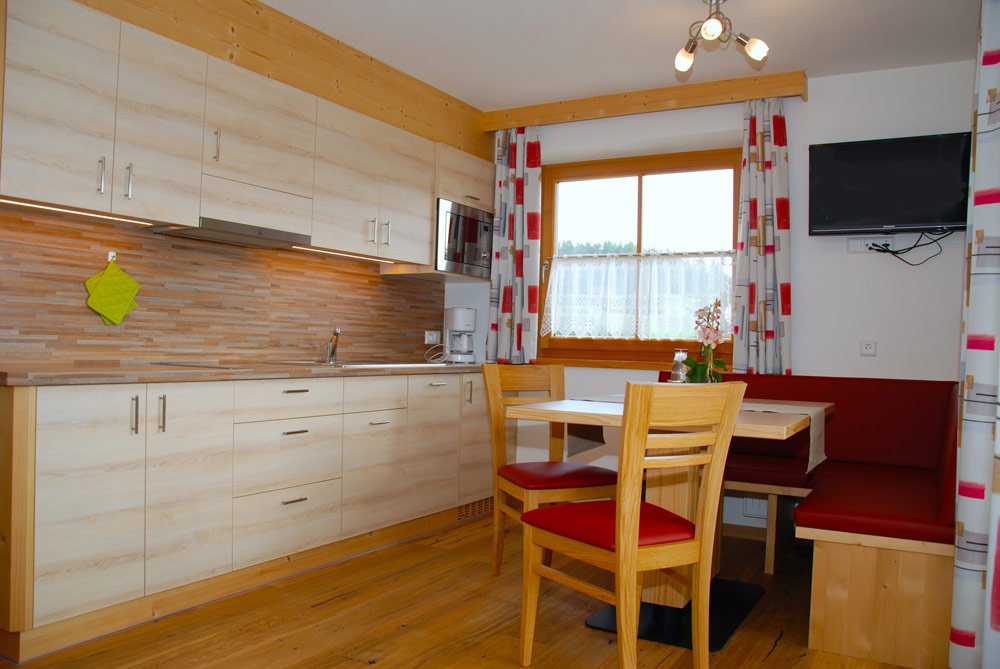 Our holiday apartments for 3-6 persons are comfortably furnished with eat-in kitchen, sitting area, and modern bathrooms. TV and an internet connection are also available. Pütia and Sas dla Crusc have a balcony. Piz da Peres is located at the ground floor, has access to the garden, and is wheelchair accessible.
Spend your vacation in Antermoia in one of our apartments, and discover life on a traditional farm in the Ladin-speaking area.