Summer vacation in Antermoia close to San Martino in Badia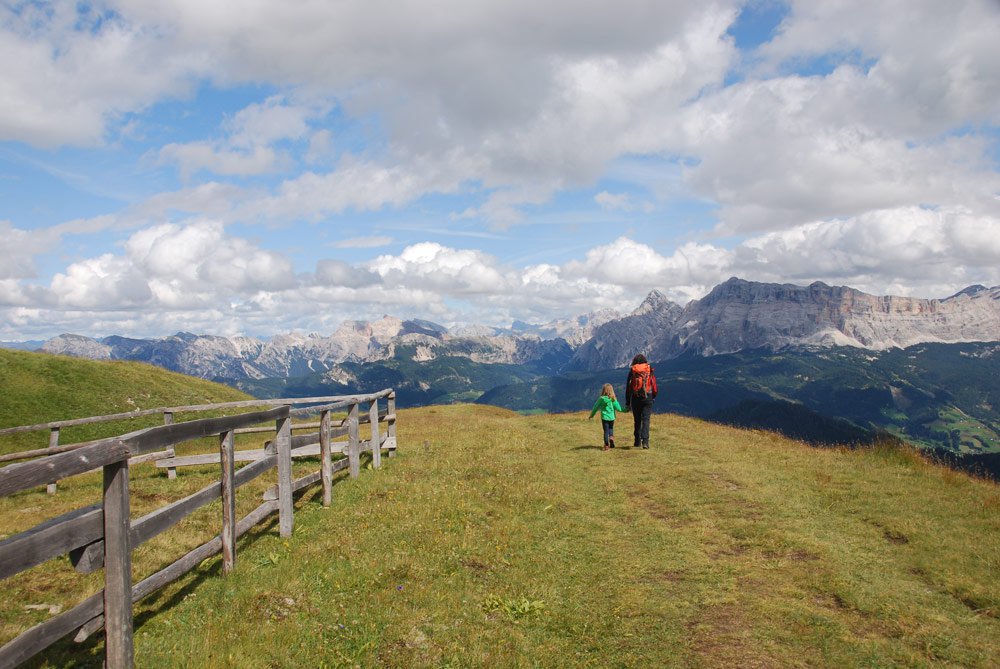 Summer holidays in South Tyrol, of course, offer a variety of hiking adventures. We are located in Antermoia, in the heart of the Nature Park Puez Odle with our local mountain, the Sass de Putia. If you wish, you may start walking straight from our house. Or you may drive up to San Vigilio, and take advantage of the almost unlimited hiking opportunities at Plan de Corones. No matter which direction you choose starting from Antermoia, anywhere there are hiking, climbing, mountain bike paths, breathtaking views of our 3000-peaks or cosy alpine huts waiting for you.
There is hardly another region, which in such a small area offers so many scenic and technically challenging passes for passionate motorcyclists as South Tyrol. Antermoia offers an ideal starting point for touring passes in all directions.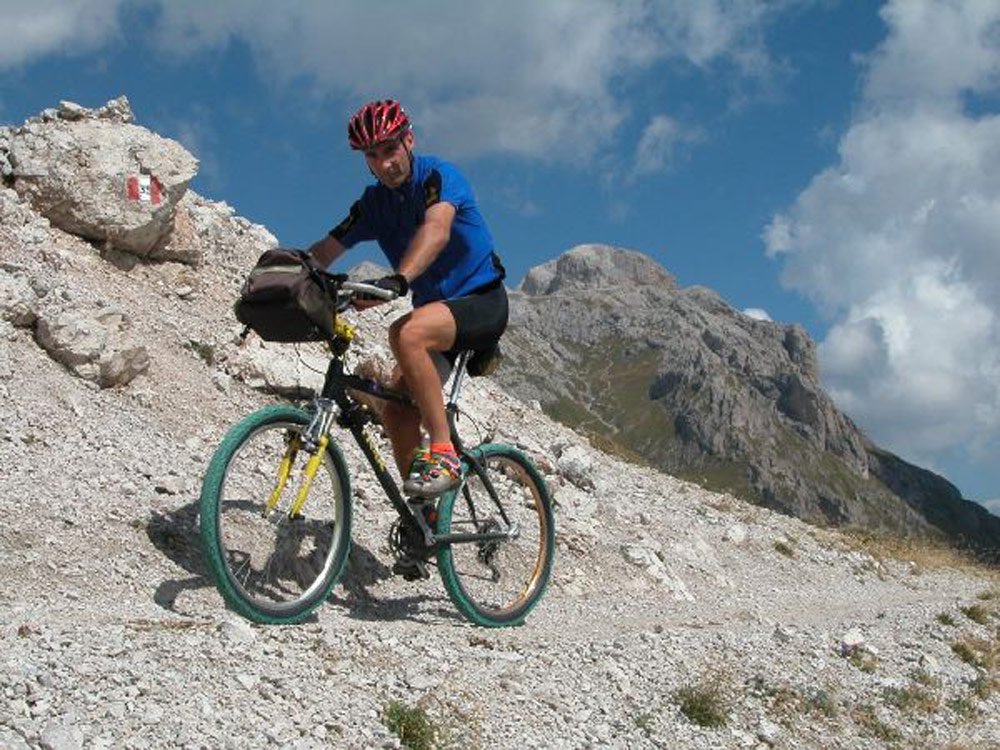 Also for paragliding or hang gliding, there are different launching sites for spectacular flights. For those with no prior experience, a tandem flight is the best way to admire the Dolomites from a bird's-eye view.
What to do when it rains in Antermoia?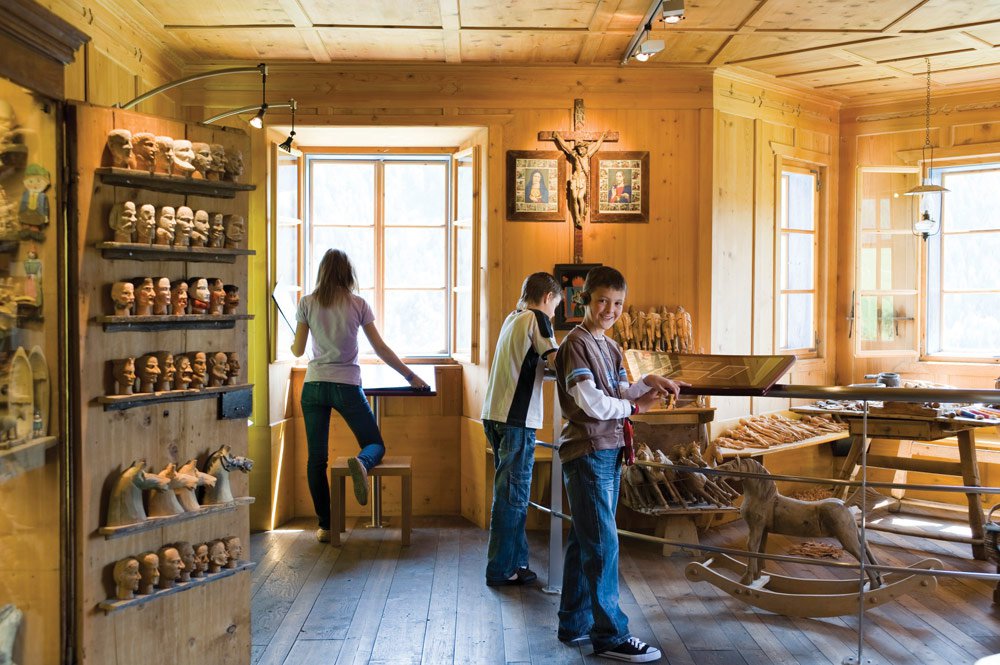 Actually, you don't really need a bad weather programme in South Tyrol. In the summer, the weather conditions are quite constant; there is hardly any rain, except for some short thunderstorms now and then. If, however, it rains, of course we have some great offers for you. The Ladin Museum Ćiastel de Tor in San Martino is worth a visit not only because it is located in an impressive castle. Here, you may learn all about the history, the working life and of course the language of the Ladin population, which is highly interesting and fascinating also for children.
In the Museum Ladin Ursus ladinicus in San Cassiano in Badia you may discover interesting facts about the geology of the Dolomites and the life of the prehistoric cave bear.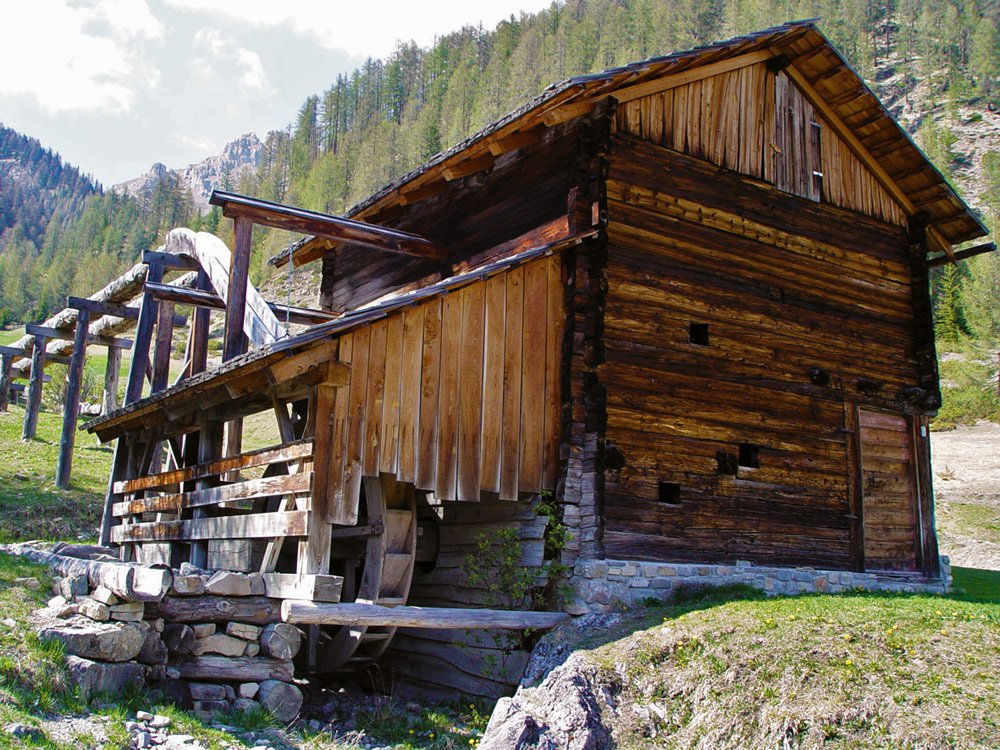 In the mill valley "Val di Morin" in Longiarù, you may visit eight functional ancient water mills, where in the past the farmers have ground their corn, and fulfilled many other tasks, which needed the mills' driving force.
These are only a few examples of what you can do on a rainy day in the area of San Martino in Badia.