In Antermoia you will experience the best family holiday in the Dolomites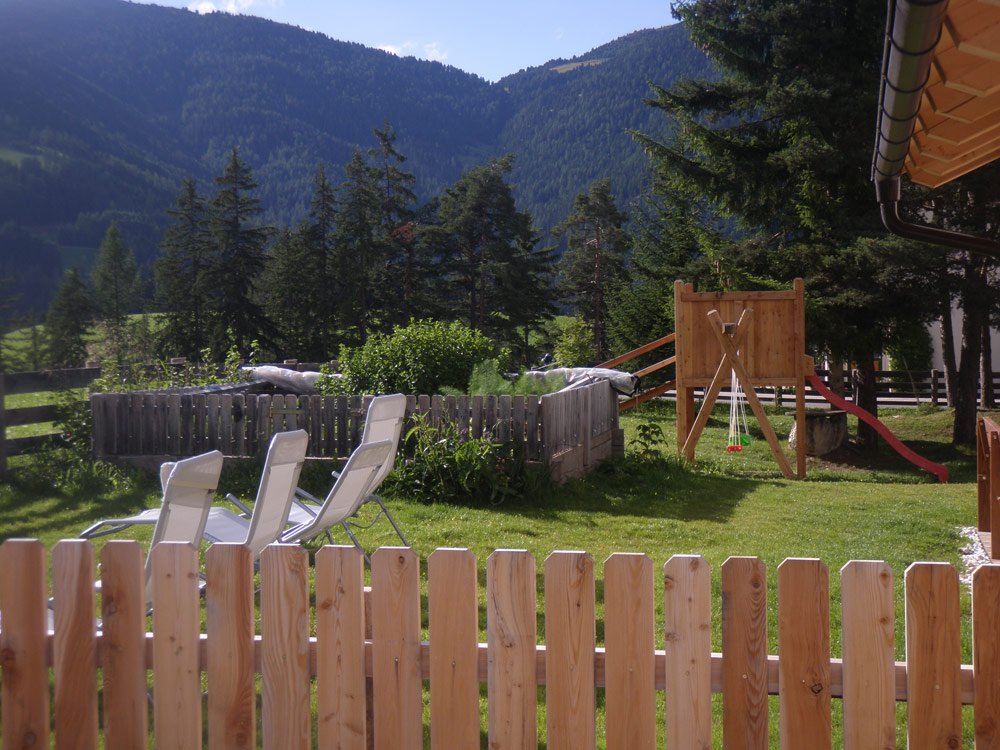 Is there a better thing for parents than to enjoy some peace and quiet on the balcony of our holiday apartment, while the kids are busy and happy? Nothing is better? Come and join us in Antermoia on our farm Chi Plans. While the children have fun outside, play with our animals, explore nature, discover marvellous hiding places and are simply happy, you will finally have plenty of time to read, to sleep, to rest, or – if necessary – to check your emails.
Family-friendly holiday rentals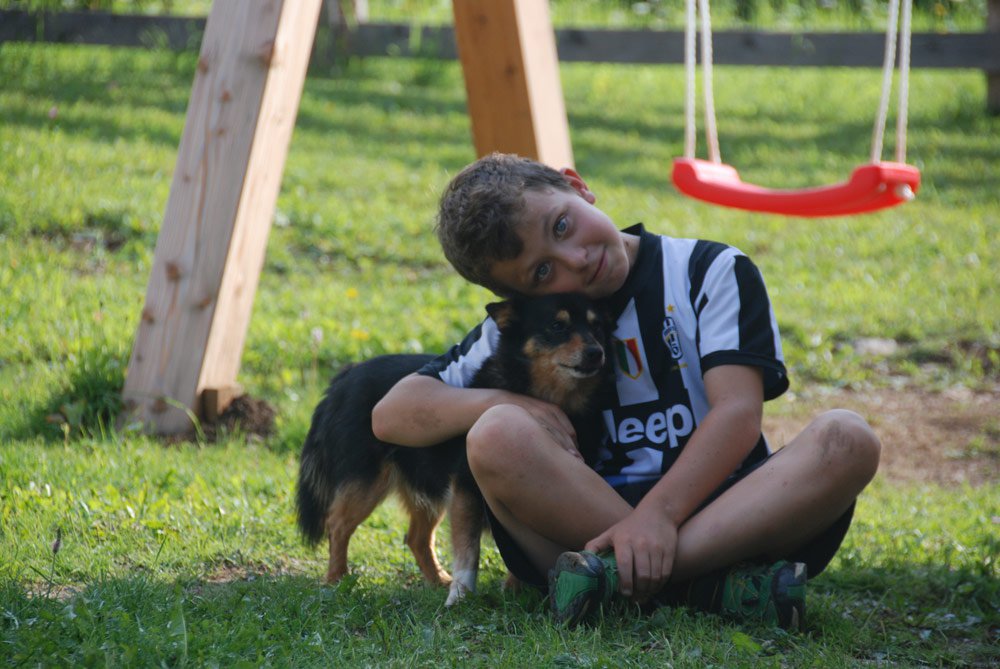 All our holiday apartments are equipped with a baby bed. In the farm garden there is a trampoline, a swing, a slide and a sand box. The rabbits and Highland cattle love to be fed by the children with stale bread, and our cats are friendly playmates. In the winter, right in the centre of Antermoia there is a ski lift, which is simply perfect for the first ski experiences of children and families. But the most important thing for children is actually the fact that they may safely play outside at any time, that there is space for adventure, games and experiences in the great outdoors. City kids will get a completely different view of the world here with us.