Farm holidays in Val Badia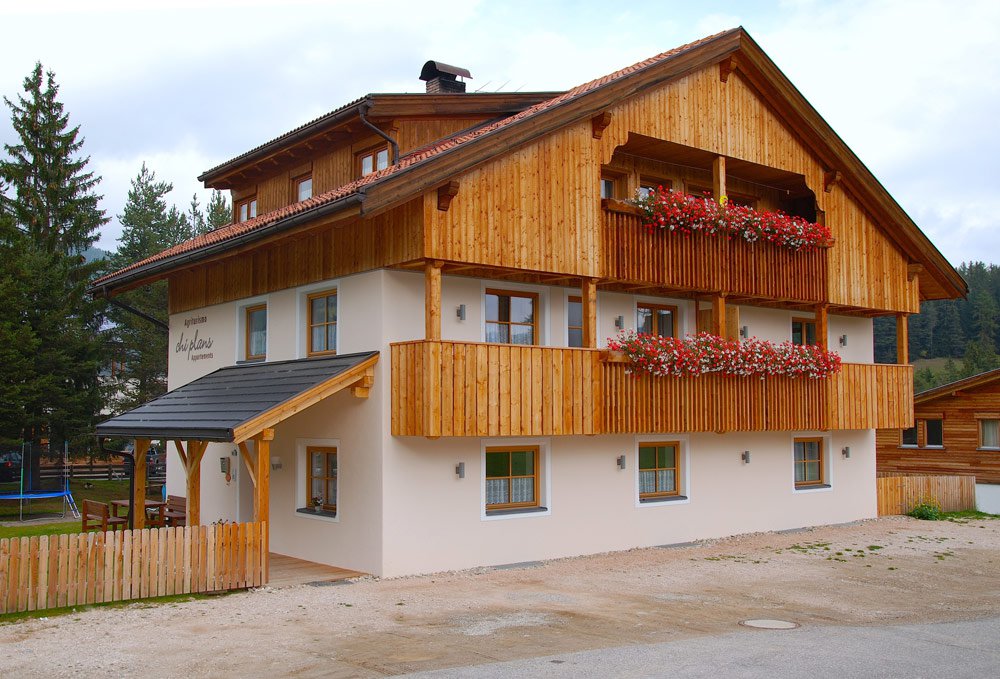 Only in 2005 the new route of the Val Badia Road was opened. The old road was from the First World War; it was very curvy and difficult to drive. Thanks to this seclusion of the Val Badia, the Ladin language and culture has been preserved particularly well. Therefore, the main town of San Martino in Badia hosts the Museum Ladin Ciastel de Tor, to present the Ladin history, culture and language to its visitors: a beautiful destination from our farm at Antermoia.
Our farm Chi Plans at the foot of the Sas de Putia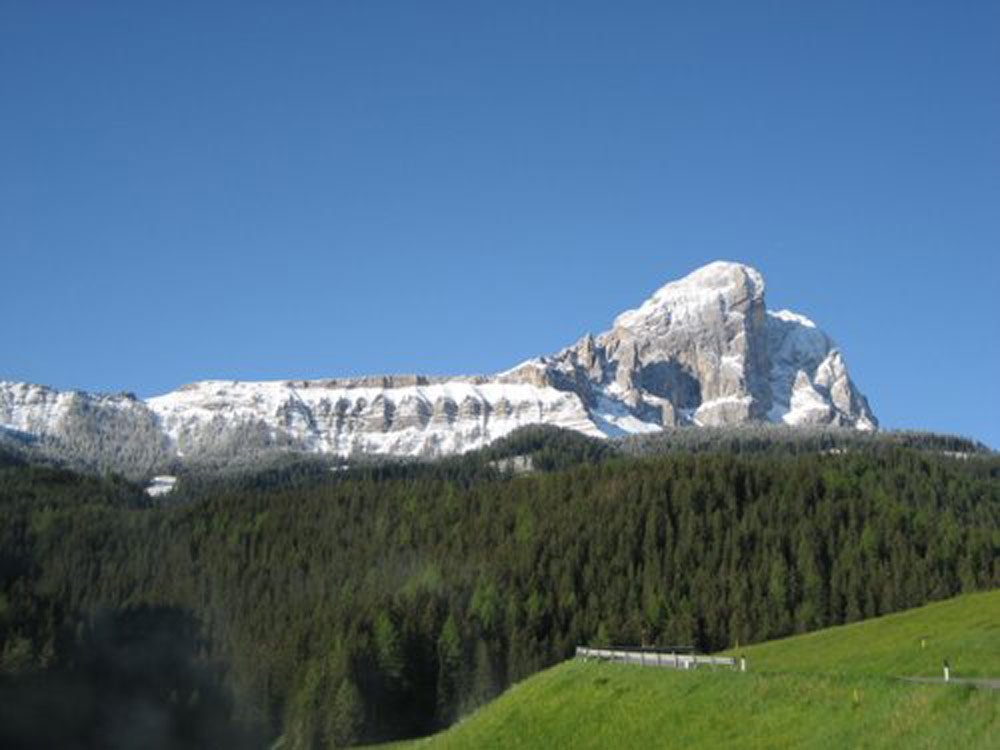 From the village of San Martino in Badia, the mountain pass road leads over the Passo delle Erbe to the Funes Valley. Before reaching the highest spot at 2003 meters, you will drive through our parish Antermoia. Four kilometres from the village centre, right on the Strada Miri, you'll find our traditional livestock farm Chi Plans. Anyhow, we have specialized in highland cattle, which with their shaggy fur have a particularly tribal look, but nevertheless have a very peaceful nature; they like to be photographed by our guests.
In addition to the calves and cows, we also keep chickens on our farm and offer fresh eggs, jams and juices from our own production for your self-catering vacation in our holiday apartments.
The children of our guests particularly adore our lively cats and rabbits; they love to play with them and to feed them. During a holiday on our farm in Val Badia you and your children will have the opportunity to discover the authentic rural life, and the kids will make unforgettable experiences with our animals and outdoors in nature.